Prismatic Maze - Smooth Operator Update!
Hey Everybody!
A new update for Prismatic Maze is available!
This is a polish update, in which we make improvements to menu and scene transitions.
Not to be outdone, Pigments started showing their heartbeat through their lights...
Smoothing Things Out
Menus now transition smoothely after redesigning our menu system.
Menu transition logic has been redesigned to avoid frame stuttering and transition animations make interacting with the menus more fluid.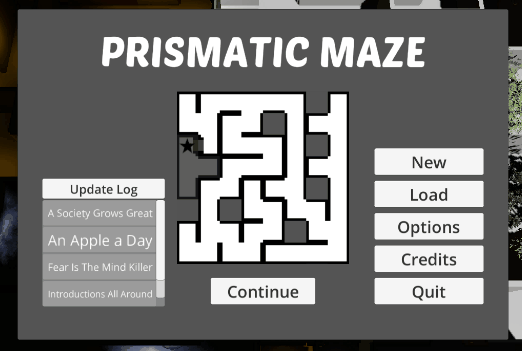 Scene Transitions
This is a thing we've wanted to do for a long time.
When transitioning to or from Playing mode, we've added scene transitions.
For our first big transition, we're building a completely new maze to fill the screen in a classic top-down 2d view.
When a transition is triggered, we're walking the new maze from start to finish, following each branch and revealing tiles along the path.
Once the transition is completed, the same path dissapears on a similar traversal.
The scene transition maze uses the same logic that Pigments use to grow mazes inside themselves.
It's completely new each time and for most transitions it'll only be visible for a second or two.
So... good luck solving that ;)
Pigment Heartbeat Revealed
Pigments seem to have gotten used to the Explorers, as their lights have started lighting up smoothly instead of abruptly like before.
The lights also seem to be pulsing in a pattern that we think is the Pigment's heartbeat.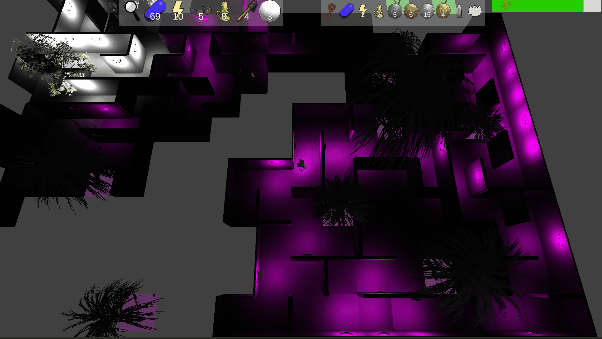 Baby on the Way!
Coming up next month, our first child will be born! We're so excited!
Thanks,
Chani.
-------
1.12.3 - Smooth Operator Update
* show Pigment heartbeat with light intensity
* add Scene Transitions with fade-to-black & recursive backtracker
* update save indicator animations, adding fade-in and fade-out
* update wall light animations, adding fade-in
* streamline ui during scene transitions
* add menu transition animations
* unblock ui thread during new map creation
* remodel menu lifecycle
No Comments